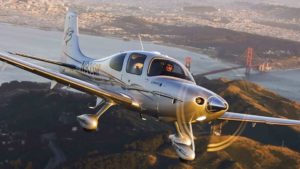 Are you a licensed Private Pilot? Can't get enough of aviation? Thinking of a future as a professional pilot? The Commercial Pilot Certificate might just be your next step to an exciting career in aviation!
Eligibility
Be at least 18 years of age.
Read, write, and speak the English language.
Hold a Private Pilot Certificate, and preferably an Instrument Rating.
Obtain at least a 2nd class FAA medical certificate. However, only a third class is required to test for this certificate.
*For serious applicants seeking Commercial Pilot certification, it is best to obtain the Private Pilot Certificate, the Instrument Rating, and then the Commercial Pilot Certificate in that order. Only those applicants who have a specific desire to fly commercially where an instrument rating is not required should seek a Commercial Pilot Certificate without it.
Requirements
Part 61
Obtain at least 250 hours of total flight time including 100 hours in powered aircraft, 100 hours of Pilot in Command (PIC) time, and 50 hours of cross-country PIC time.
Complete at least 20 hours of dual training with a Certified Flight Instructor (CFI) including instrument training, complex training, and both day and night cross country flights.
Complete at least 10 hours of SOLO flight including a long cross country of no less than 300 nautical miles.

Pass required FAA knowledge test with a minimum score of 70%. It is highly suggested by the AeroVenture Institute to complete a structured ground training course with a Certified Flight Instructor (CFI) to speed your progress and keep you focused.
Pass a practical test, including oral and flight, with an FAA Designated Pilot Examiner. This phase may be completed on-site at the AeroVenture Institute.
Privileges
With a Commercial Pilot Certificate, you can act as Pilot in Command (PIC) of an aircraft carrying persons or property for compensation or hire. Employment as a commercial pilot can range from crop dusting, pipeline patrol, fish spotting, hauling parachute jumpers, ferrying airplanes, banner towing, glider towing, sightseeing rides and even passenger flights.
Limitations
If you do not have an instrument rating, you will be limited to flying for hire within 50 nautical miles of your departure airport, and not allowed to fly for hire at night. The only other limitation for flying commercially is that you have the appropriate ratings for the aircraft you are being paid to fly. For more information on how to begin your journey of becoming a Commercial pilot at AeroVenture, please call us at (405) 355 AERO or sign up today using the link below!