"Thanks for the wonderful aerospace outreach and inspiration George!
I love who you are, what you have done and what you do now!"
—Story Musgrave, NASA Astronaut

George Charles Allen is an experienced aviator, award-winning aerospace educator, entrepreneur, and consultant with a savvy for innovation and disruptive strategy. He speaks with audiences across the globe.
Founder / CEO. He founded several companies over the past 10 years and most notably presides as CEO of AeroVenture, a nationally renowned Flight Training & Aerospace Education Center and International Consulting Group partnered with flight training affiliates, high schools, universities, and science museums.
Leader. Under his leadership, AeroVenture's Flight Center was awarded the title "Best Flight School" by The Aircraft Owners and Pilots Association (AOPA) — the world's largest aviation association — and is the only flight school in the U.S. to earn this recognition out of 1,447 flight schools industry-wide in 2015.
Consultant. As a consultant Mr. Allen is highly sought after by world-class corporations — such as the Aircraft Owners and Pilots Association, BDL Capital Management, and Macquarie — for his critical, no-nonsense insight and expertise enabling better informed strategic decisions.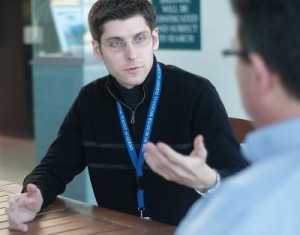 Innovator. An innovative entrepreneur, Mr. Allen studied Disruptive Strategy with Clayton Christensen at Harvard Business School and was chosen as a 40 Under Forty Outstanding Business Leader by the Worcester Business Journal in 2014, an "award established to honor the best and brightest business leaders under 40 in Massachusetts."
Educator. A nationally recognized, award-winning aerospace educator, Mr. Allen is recipient of the coveted National Science Teachers Association (NSTA) Wendell G. Mohling Outstanding Aerospace Educator Award in 2018 and the Civil Air Patrol's General Charles E. "Chuck" Yeager Aerospace Education Award (2010).

Futurist. Mr. Allen enjoys exploring the intersection of science, technology, and society and conducts research in human space exploration, space mission architecture and colonization. He earned his MSc in Aeronautics & Space Science (with Distinction) from Embry-Riddle Aeronautical University with a thesis titled The Psychological Dimensions of Deep Space Exploration supervised by world-renowned space tourism expert, rocket engineer, and economist Robert A. Goehlich, PhD.
Aviator and Explorer. As an aviator he pushes the envelope flying with legendary South African Bush / Stunt Pilot CC Pocock who was recently featured on several episodes of Discovery Channel's "Deadliest Job Interviews" in 2016. An avid adventure-seeker, chess player, classical pianist, and published philosopher, he splits his time between Boston and San Francisco with his lovely fiancee.
---
Standard public speaking topics include:
Entrepreneurship

Leadership

Business Strategy
Aerospace History

Present & Future of the Aerospace Industry

Exploration & Development of Space