Are you a certificated pilot with a current flight review looking to obtain your FAA Remote Pilot Certificate and fly your drone for compensation or hire? Review the information below, and then follow three simple steps to complete your certification. The FAA Part 107 course and certification exam is free for current pilots.
Part 107 small UAS Course Introduction (FAA)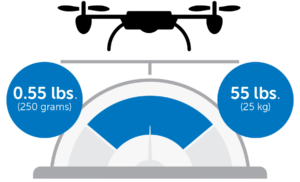 The FAA has developed regulations to allow the operation of small unmanned aircraft systems (small UAS) in the National Airspace System (NAS) for purposes other than hobby and recreation. The rules are specified in 14 CFR part 107 and address UAS classification, certification, and operating rules.
This course is designed for part 61 pilot certificate holders who have a current flight review (in accordance with 14 CFR part 61.56) and wish to obtain a part 107 remote pilot certificate with a small UAS rating. References to "part 61 pilot certificate holders" specifically refer to holders of pilot certificates other than student pilot certificates. Part 61 pilot certificates include sport pilot, recreational pilot, private pilot, commercial pilot and air transport pilot certificates.
As a certificated pilot, much of what you already know about manned aircraft applies to the operation of small unmanned aircraft. This course assumes the learner has operational knowledge of 14 CFR part 61, Certification: Pilots, Flight Instructors, and Ground Instructors, and 14 CFR part 91, General Operating and Flight Rules. The course focuses on the knowledge areas of 14 CFR part 107 that are beyond the operational knowledge of parts 61 and 91.
Others may take this course as a self-study resource, including:
Applicants for a part 107 remote pilot certificate who do not hold a part 61 pilot certificate (or part 61 pilot certificate holders without a current flight review or other provisions of 14 CFR part 61.56)
Aviation Safety Inspectors (ASIs)
Anyone interested in learning more about 14 CFR part 107
Course Content and Objectives
When you complete this course, you will be able to identify:
Requirements to obtain a part 107 remote pilot certificate with a small unmanned aircraft system (small UAS) rating
Characteristics of small unmanned aircraft systems (small UAS) as stipulated in part 107
Exclusions from the requirements in part 107
Requirements for small UAS registration, markings, and condition
Possible supporting crew roles in small UAS operations
Best practices for crew management
Recommended maintenance procedures for small UAS
Inspection requirements to verify that the small UAS is in condition for safe operation
Restrictions and procedures for safe loading of small UAS
Procedures for evaluating performance during small UAS operations
Effects of weather on small UAS operations
Operational requirements and limitations for small UAS
Procedures for requesting a waiver for eligible requirements in part 107
Abnormal and emergency situations that may arise during small UAS operations
Requirements for reporting accidents resulting from small UAS operations
Course Structure
This course uses Flash, which you will open in the next chapter.  It will take approximately 2 hours to complete this material. When you complete the Flash portion of the course, you will find a page with related links and reference materials. At the end of the course is a review. Following the review is a multiple choice online exam that you will need to take in a single session.
Three Easy Steps to Certification
Earning your 'remote pilot' airman certificate with a small #UAS rating allows you to operate a small drone commercially, in accordance with FAA Part 107 regulations. If you are an FAA certificated pilot with a current flight review, you can earn your certificate online. It's free and the entire process only takes a few hours.
1. Com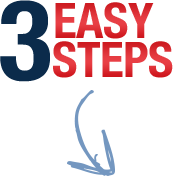 plete the online training course "Part 107 small Unmanned Aircraft Systems (sUAS) ALC-451" available on the FAA FAASTeam website (link available below).
2. Complete FAA Form 8710-13
3. Contact a FSDO or an FAA-certificated flight instructor (CFI) and make an appointment to validate your identity and sign the application.
For more information, contact the AeroVenture Institute at (774) 287 4180 or by e-mail us at Info@AeroVentureInstitute.org. Please note that the AeroVenture Institute currently assesses a $25 administrative fee for application processing and identity verification.